Holsteiner, 2005 – 170 cm, Grigio
Approvato: KWPN, SF, SI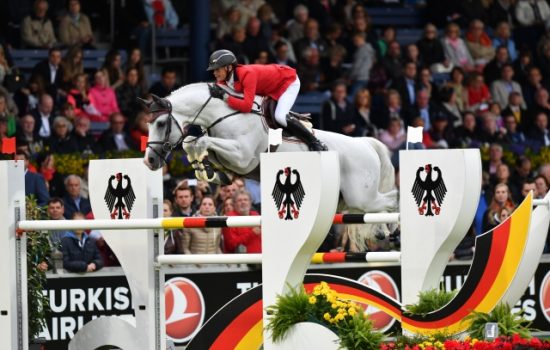 Alicante nasce dal pluripremiato Casall ASK e da una delle linee materne migliori della Germania (Stamm 8777). La madre Texas M ha prodotto saltatori come Colorado, Floyd, Granada e lo stallone approvato Cointreau. La terza madre, Monoline, ha prodotto gli stalloni approvati Cantus, Calvin Z e Lansing. Nel 2016 Alicante vince il Sire of The World a Lanaken, in seguito insieme a Jerome Guery, Piergiorgio Bucci e Dayro Arroyave si è messo in luce a livello internazionale vincendo un gran numero di CSI5*. La sua prima produzione nasce nel 2010, diversi soggetti si sono subito messi in evidenza nel circuito internazionale dei giovani cavalli ed oggi sono saltatori in categorie 145-150: Dollard's Fabian HBC, Faldo (stallone approvato e finalista a Lanaken), Cartaya, Floris, Fileva ST, Fascinate HBC, etc.
1° CSIO3* Samorin – 145
1° CSIO5* Chantilly – 150
2° CSI5* Montecarlo – 155
2° CSI5* GCT  Montecarlo – 155
9° CSI5* GCT Montecarlo – Gran Premio
3° CSI5* Parigi – 150
1° CSIO3* Samorin – 145