BWP, 2005 – 168 cm, Baio
Approvato: BWP, Zangersheide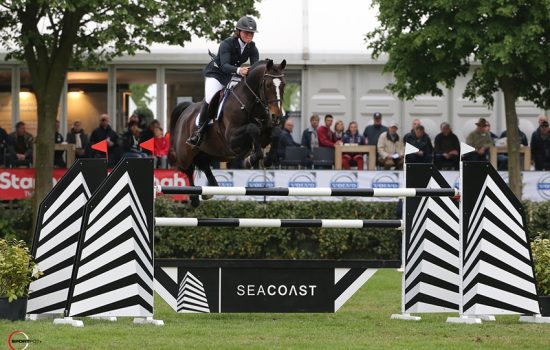 Fantomas de Muze è il risultato dell'interessante incrocio Sandro Boy x For Pleasure x Darco! Sandro Boy ha prodotto numerosi cavalli che hanno gareggiato al top livello: ricordiamo Sabrina (160) montata da M. Ehning, Valentino du Soleil (160), Shakira Z (155), Soren Z (160) e molti altri tra cui diversi stalloni approvati come Sandro Man de L (160). La madre Cordula de Laubry ha prodotto ottimi cavalli saltatori internazionali: Global (165), Igor de Muze (160), Jorden VD Kruishoeve (160), Lord de Muze (160), Malissa de Muze (160) e lo stallone approvato Lector VD Bisschop (155).
Fantomas vinse nel 2014 il Sires of the World, si piazzò 4° al Campionato Belga nel 2016 e si è regolarmente piazzato in CSI con l'amazzone Karline de Brabander. La sua produzione è ridotta ma tra i suoi figli si possono già distinguere Karlin van't Vennehof (160), Kenia VH Laehof (155), Lancaster (155), Feromas van Beek Z (155), Luracci de La Pomme (150).
2° CSI5* World Cup Londra –  Potenza
3° CSI3* Windsor – 150
7° CSI3* Windsor – 160
7° CSI4* Zandhoven – Gran Premio
1° CSI3* Lanaken – 150
7° CSIO5* Lisbona – Gran Premio
2° CSIO5* Lisbona – 150
2° CSI3* Opglabbeek – Gran Premio
5° CSI3* Oliva – Gran Premio